Home
»
Our Services
»
Domain Registration
Domain Registration
Website Designing Company in Delhi
Website Development Company in Delhi
Responsive Web Design Company in Delhi
Search Engine Optimization Services in Delhi
Best SEO Company in Delhi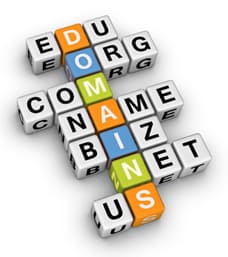 Domain Registration is a process to register a domain name which certainly becomes popular as URL or website address. People usually register their domain name on all renowned and registered domain's extension like .com, .in, .org, .UK, .co. in, .ca and many more. Companies as per their preferences book the domain name through the reputed and authentic domain booking websites. Domain booking doesn't cost much on company's pocket.

At first glance, you might think that registering your domain yourself it is an easy task that's worth doing yourself. Think about it...

do you want to spend the time navigating a domain name registrar, dodging upsells, and registering?
Then, of course, you have to set nameservers, make sure you have your privacy protected, and verify that your domain is listed with your hosting account. Your simple task has turned into an hour or more of work.

Domain Extensions
Everyone knows .com, but there are tons of other domain extensions to consider. Some are specific to certain countries, while others can be registered anywhere.
Not sure which extension to choose?
Contact us and we will help you out!
Let Channel Infosoft Solutions take care of your domain registration. It couldn't get any easier-Just send us the name you are interested in and we will book it. If the domain name is not available, our web consultants will help you by suggesting options available.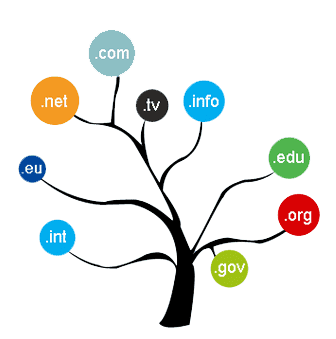 Why Use Our Domain Registration Service?
Your domain name is one of the most important parts of your business website. Think about it-imagine you have an amazing, informational website that turns visitors into customers. However, instead of being located at YoursStoreName.com, it is located at 247qyreffz11.com
Now how valuable is that website?
The importance of domain names means that you need to protect yours and you need to protect your privacy. Failing to register your domain promptly or failing to renew it can lead to a squatter buying it. They buy your domain name and then ask for exorbitant amounts of money to hand it over to you.

With our easy process, you'll go from choosing a domain name to owning a domain name in less than an hour. Our registration periods let you register for as little as one year and up to ten years.

Your privacy as a business owner and website owner is also very important. If you're not careful, your personal information-including name, address, and phone number-will be easily searchable on the Internet soon after you register a domain. When you register with Channel Infosoft Solutions, your personal information is on lockdown. Your privacy and the security of your domain name are of the utmost importance to us.